Program Description
It is a comprehensive course to learn the most effective steps to prevent attacks and detect adversaries with actionable techniques that one can directly apply when they get back to work.



As Certified Cyber Warrior, the participant will learn tips and tricks from the best of the experts from a mix of industry & academia, so that they can win the battle against the wide range of cyber adversaries that want to harm the enterprises IT environment.

Program Fee
141600.00

(inclusive of tax)
Educational Qualification
For Indian Participants - Graduates or Diploma Holders (10+2+3) from a recognized university (UGC/AICTE/DEC/AIU/State Government) in any discipline.
For International Participants - Graduation or equivalent degree from any recognized University or Institutions in their respective country.
Suggested Prerequisites
Basic understanding of technology, networks, and security, while not mandatory, will be an added advantage.
Course Date
Starts from 20-12-2020
Certificate
Certificate of Completion by IIT-MADRAS
Lead Faculty
Prof. V. Kamakoti (IIT Madras) & other guest faculties from IIIT D&M, IIIT-B & industry professionals
Course offered by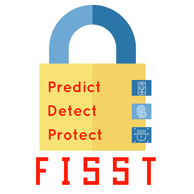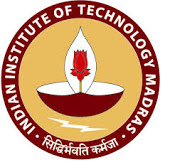 Learning Schedule
S.No
Modules
1
Introduction Session, Introduction & Overview To Cyber Security
2
Digital Forensics - An Overview, IT & Cyber Law - An Overview
3
Cryptography - An Overview, Physical Security And Importance
4
Governance & Compliance - An Overview, Cyber Risk And Cyber Insurance Best Practices
5
Network Security - The Corporate Culture, Offensive Security - Hackers Mind
6
Mobile Security - Common Man Vulnerability,Cloud Security - The Global Problem
7
Dark Web And Deep Web - Does It Really Exist
8
Risk Management - It Is Very Important?
9
Security Operation Centre - Need Of The Hour
10
Application Security - Every Organisation's Real Problem
11
Cyber Security Design And Maintaining Resilience & Best Practices
12
Malware Analysis - An Overview
13
20 Critical Security Components - Discussion
14
Incident Management An Overview
15
Boot Camp @IIT-Madras - 30 Hours - 3 Days - 52 Tools



1. The Boot Camp Comprises Of 30 Packed Hours Of Exhibiting State-of-the Art Cyber Security Tools To Try And Practice Is Real World Cyber Environment Created For Learning Purpose.



2. The Boot Camp Has Teams To Practice Red Teaming And White Teaming Exercise To Plan, Execute, Protect, Detect And Support Features.